luxury murphy beds
we're redefining what it means to thrive at home
As the only luxury Murphy bed company working exclusively with professionals in high-end real estate, Oclo is focused on enhancing spaces for the ultimate in comfort, convenience and contemporary design. All without compromising upscale preferences or modern lifestyles.
View Collection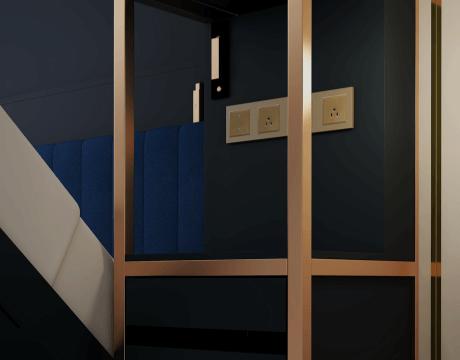 Collection
Three Stunning Styles, Two Convenient Sizes
Our Collection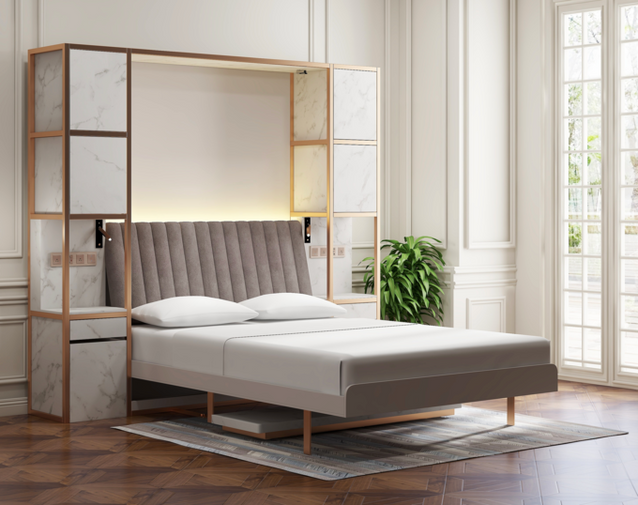 01.
Carrara
Timeless Elegance.
Mirroring the elegant appeal and cool white lines of classic Italian marble, the Carrara effortlessly compliments your style.

Discover Carrara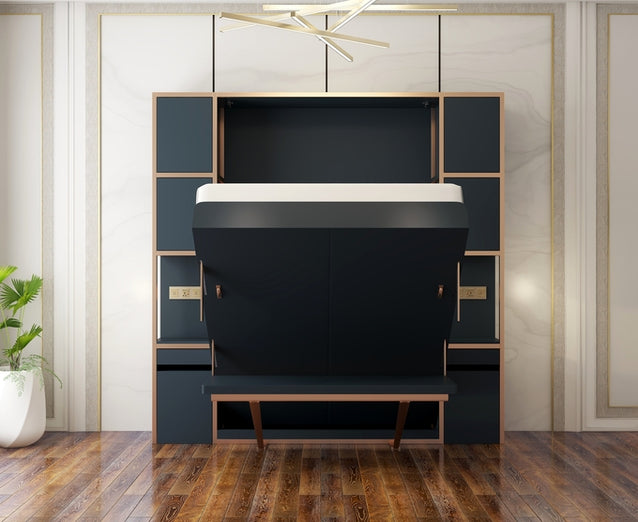 02.
Sapphire
Modern Opulence.
Evoking elements of the eponymous gemstone, the Sapphire is the jewel of the sumptuous, yet tastefully arranged, modern bedroom.

Discover Sapphire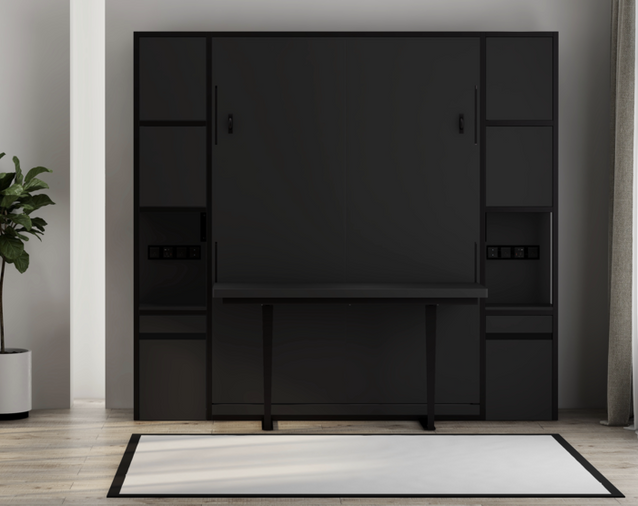 03.
Nerissimo
Uncompromising.
Boasting an intensely dark palette, the Nerissimo beckons to ambitious, sophisticated power players, ready to make a statement.

Discover Nerissimo
BROUGHT TO LIFE FOR YOU
Transition from doing to being as your day unfolds
01 - 07
02 - 07
03 - 07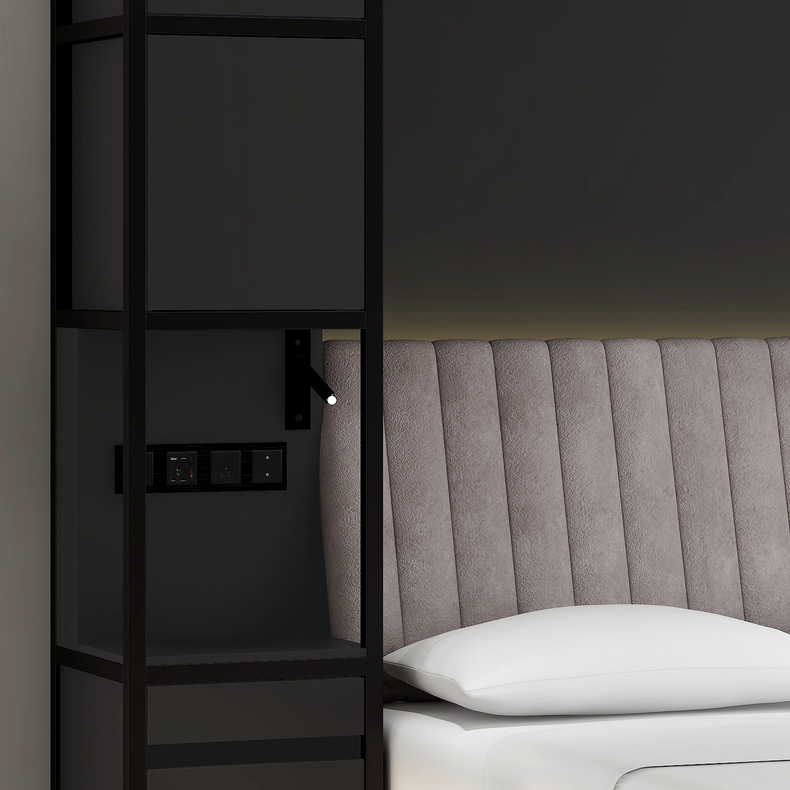 04 - 07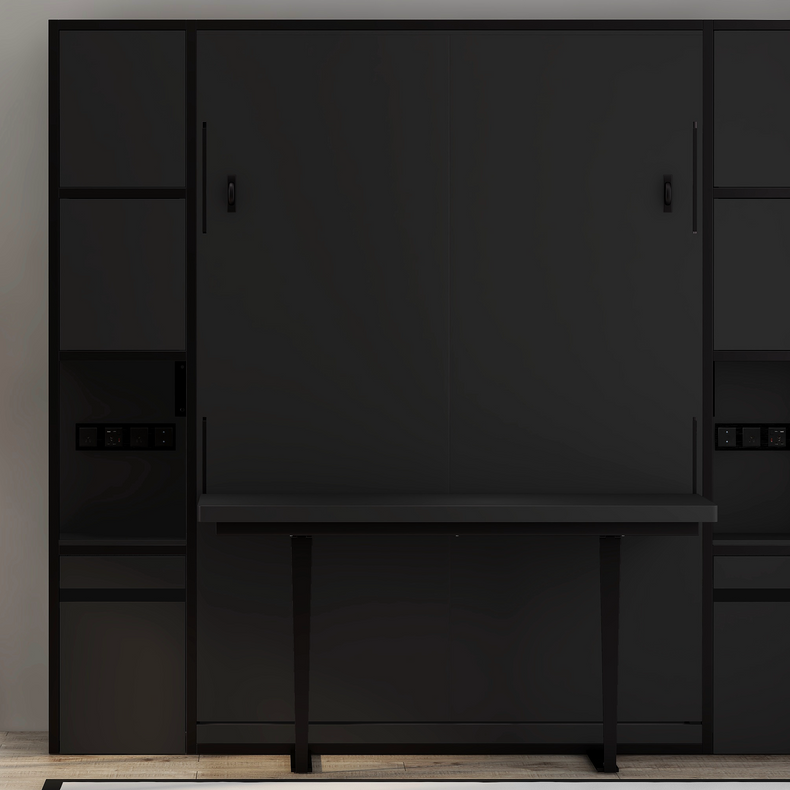 05 - 07
06 - 07
07 - 07
Spacious multipurpose desk

Our stylish desk is perfect for work. For designing a new business venture. For mastering a new skill or just putting on makeup. And it's the only luxury desk that conveniently folds into your bed, staying parallel to the floor at all times when not in use.

Soft ambient and reading lighting

Wind down with a great book or glass of wine under the calm glow of built-in ambient and reading lights.

Perfectly placed USB ports and plugs

Connect and charge your phone, smart watch and tablet at the same time, without leaving the bed or the desk.

Stunning and ample storage

Unlike other Murphy beds that look like storage, the Oclo system comes with built-in cabinets, drawers and shelving to fulfill all organizational needs.
OCLO DESIGNS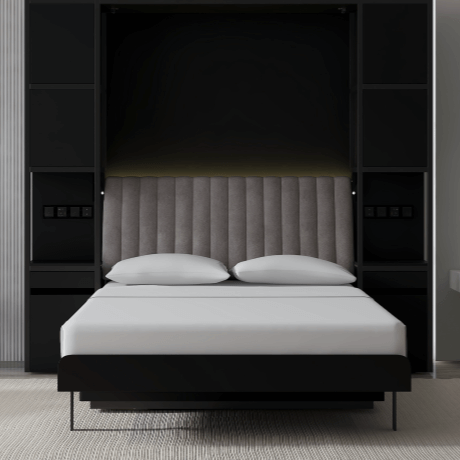 A MEMORABLE LIFE STARTS AT HOME
MAKE A STATEMENT
Oclo is an end to compromise: because your home should be everything you desire. A space you control. Somewhere you can enjoy creating art, starting a business, relaxing with friends, or taking a well-earned rest. That's why the Oclo unfolds around you.
Experience OCLO
01 - 03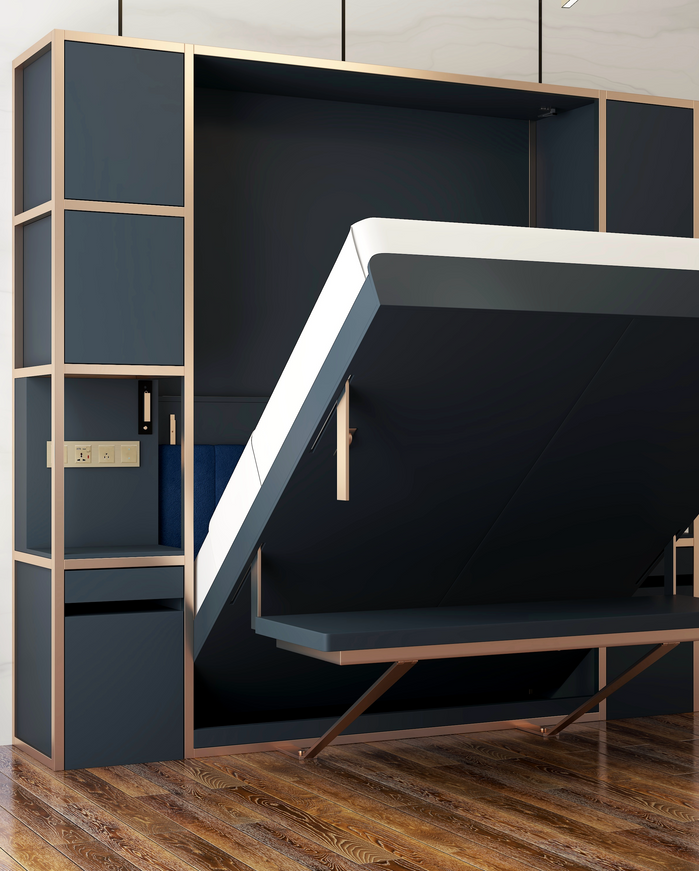 02 - 03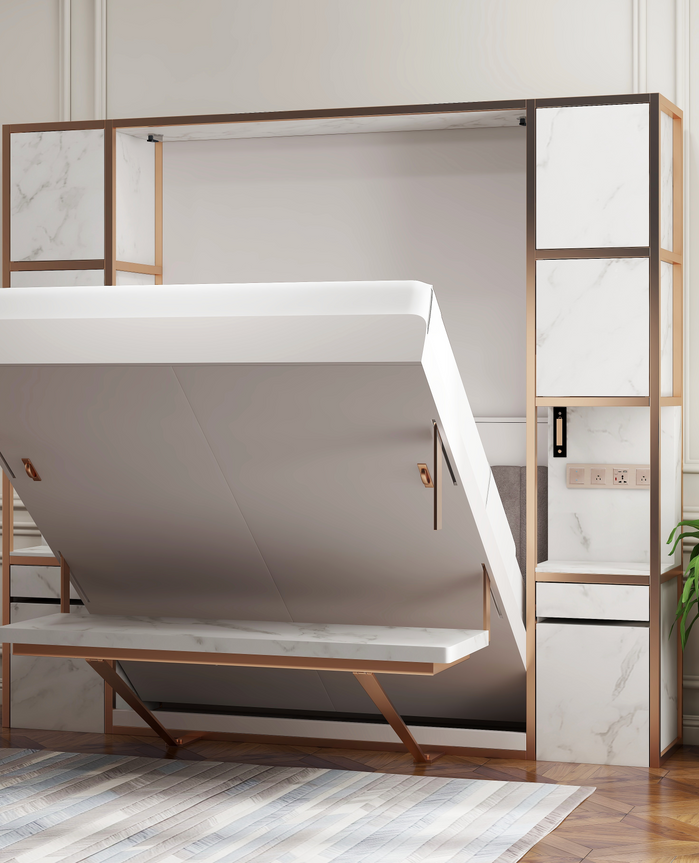 03 - 03
our story
OUR MISSION TO TRANSFORM THE HOME
In 2018, we made it our mission to create beautifully-designed concealable beds for luxury apartments and townhomes, short-term rentals, pied-à-terres, studios, and driven taste-makers tired of giving over their home to boring convention. We are dedicated to crafting the finest sleeping and waking experience possible.
hear our story